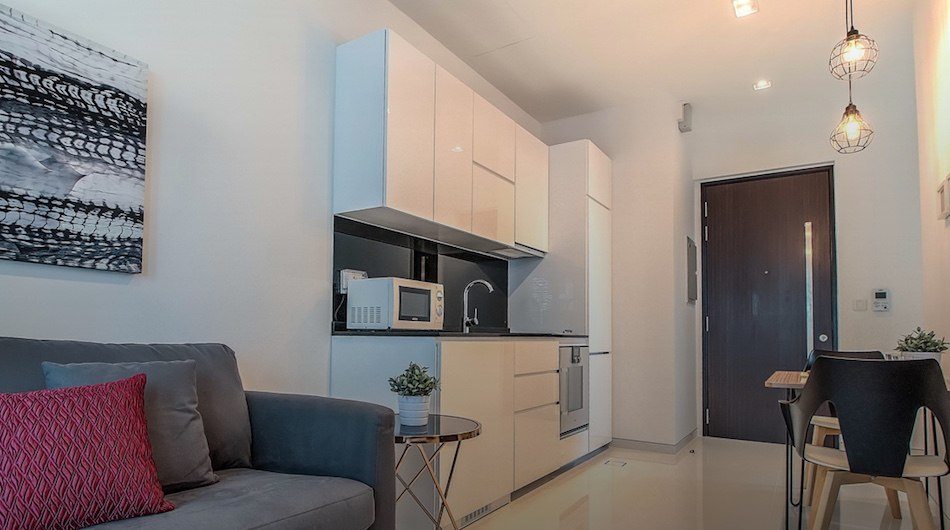 Singapore-based serviced apartment MetroResidences today announced it's all set for expansion to key Asian business cities after raising US$2.8 million in series A funding from Japanese ecommerce titan Rakuten.
Launched in mid-2014, the startup rents out fully furnished apartments to corporate travelers, offering up to a 40 percent discount on branded providers such as Fraser and Ascott.
The company doesn't own the apartments, but taps private property owners or large asset management companies who have idle properties up for lease. MetroResidences takes care of setting up and styling the apartments, as well as the viewing, leasing, and maintenance checkboxes. In exchange, it charges owners property management and marketing fees; no commission on rentals or user booking fees.
"We offer a consistent experience in a variety of locations for our corporate clients," says co-founder James Chua. "We are very stringent in only selecting the best apartments to be listed on our platform."
The company offers a 24-hour money back guarantee to ensure that all photos and descriptions on the site portray an accurate representation of the properties.
MetroResidences has 400-plus apartments in its portfolio. To date, more than 115,000 room rights have been booked by 800 corporate clients through the platform.
Within a year from receiving seed funding from 500 Startups and other investors, the company's revenue has grown over 400 percent. James declines to provide actual numbers, but he claims the company has been profitable from day one.
Rakuten's value-add
The next step for the 25-member team is to open offices in Tokyo, where their new investor is headquartered, and then Hong Kong, which is one of the most expensive cities to rent or buy property in the world.
"One of Rakuten's main business is Rakuten Travel, and they have a strong infrastructure and business network of the travel segment that we want to penetrate. With this partnership, we hope to gain faster market access into the Asian cities where we want to scale," James tells Tech in Asia.
"The MetroResidences team is on track to develop a strong market share with their unique commitment to sharing economy accommodation," says Rakuten co-founder and managing executive officer Masatada Kobayashi, without stating specifics.
A report by McKinsey & Company indicates that Asia accounts for more than a third of the US$1 trillion annual spending in the business traveler market, and that 40 percent of business travelers would consider using sharing economy accommodation.
Boosting tech
Since we last spoke with MetroResidences, several new features have been added to the platform. For people interested to book, there's now a virtual viewing function to give them better sensing of the space.
For asset owners, the startup has built a dashboard that offers them greater transparency to see details of the bookings such as the duration of stay of the guests as well as payout amounts and dates.
Guests, meanwhile, now have an app to use for checking in and communicating with the front desk team. This improved the response time and communication and feedback between the parties.
James says they will heavily invest in improving the technology further.
"For the large corporates, we want to simplify the process an HR manager goes through to book serviced apartments. Some of our clients may have up to 200 new staff they need to put into apartments and we want our platform to cater to volume bookings. As for the guest app, we want it to replicate the hotel phone where our guests can use the app to make a request with our front desk, book an Uber, or order in-room dining through our food delivery partners," he explains.
Source: Tech in Asia