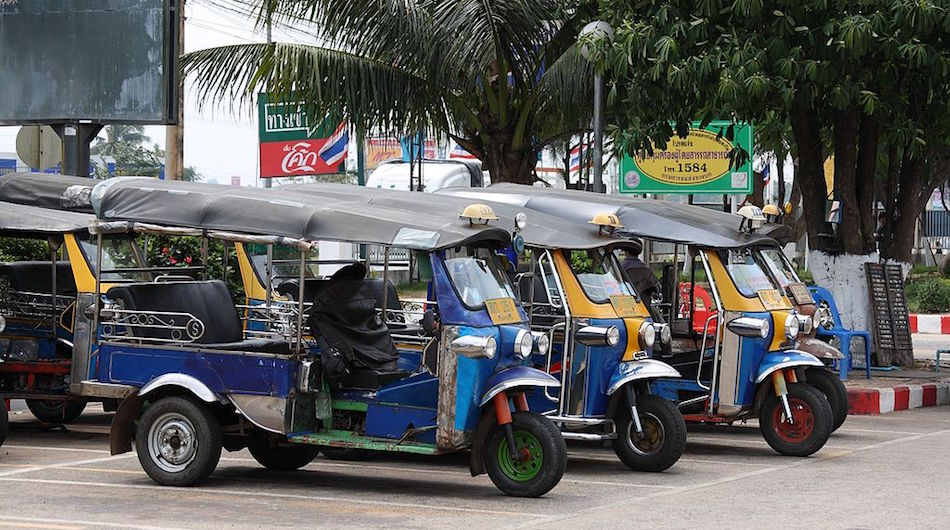 500 TukTuks, 500 Startups' microfund for Thailand, has finally closed at a sum of US$15.4 million, up from US$10 million at its launch.
Led by Krating Poonpol and Natavudh Moo Pungcharoenpong, the fund gained massive interest from high net-worth individuals and corporate investors, leading to the increase in its size.
With more capital, 500 TukTuks is moving at full speed. "We have reached the 30th investment in our portfolio, which we believe marked the status of the most active seed investor in Thailand and in Southeast Asia," says Krating in a statement today.
Out of the 30, 10 already nabbed follow-on funding or are about to close their next round of funding.
500 TukTuks, named after Thailand's iconic mototaxis, will likely invest in 30 more startups, he adds.
While the country is often overlooked in favor of more advanced neighbor Singapore and more populous Indonesia, the local ecosystem is growing rapidly. A number of startups like digital entertainment store Ookbee have gained the attention of investors. Ookbee recently formed a joint venture with Tencent, China's most valuable tech company and maker of WeChat.
More moolah
Next year, a second 500 TukTuks fund will be launched. It will focus on seed to series A investments in Thai startups.
Krating tells Tech in Asia "our next fund target will be more than US$20 million" given the pace of progress of Southeast Asia's ecosystem.
Apart from TukTuks, 500 Startups has a designated fund for the whole of Southeast Asia called 500 Durians. It also has a microfund for Vietnam and is likely to launch one for the Philippines.
In the meantime, 500 TukTuks today unveiled its third batch of 10 investments, which received a combined US$2 million:
Fashion store Pomelo
Financing solution FinAccel, which provides instant credit checks and buy-now-pay-later loans to online shoppers
Holiday home booking site FavStay
Tourkrub, for outbound tour packages
TrustingSocial, credit scoring for the underbanked in emerging markets that analyzes data from telcos and lenders
Pet care ecosystem PerroPack (Perropet, Perrobox, Perromart)
Employee development, training, and engagement tool Gnowbe
Reward and equity-based crowdfunding platform Asiola
Cookly, booking for culinary activities and tourism
Fresh food and restaurant marketplace Freshket
Source: TechInAsia