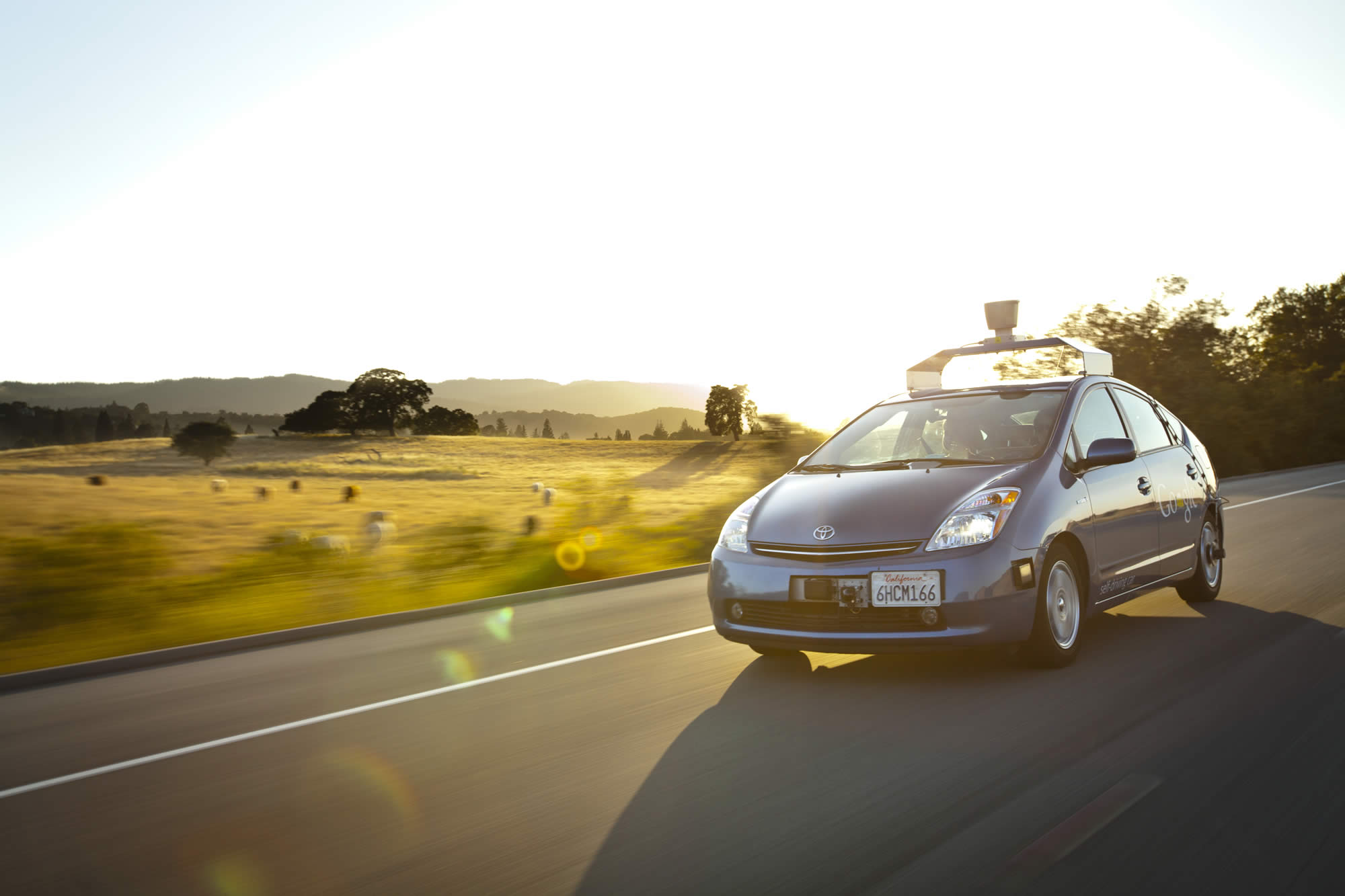 It's a bit ambitious to say that 2017 will be the year self-driving cars take over, but it's reasonable to expect massive progress this year.
Yes, I know. We've been waiting for the self-driving car revolution for what seems like forever. Google seemed on top of things in the years after 2009, when the company first started its self-driving car project. But now it's 2017, and we still aren't surrounded by fleets of autonomous vehicles. What gives?
Well, if recent developments are any indication, 2017 could be the year that self-driving cars finally start to go mainstream. And as a business owner, you need to be prepared for the ramifications of this quickly approaching massive technological and cultural shift.
What entrepreneurs need to watch for
So, how might the emergence of autonomous vehicles affect your business?
Consumer needs ➡ For starters, consumers who have access to fully autonomous vehicles are going to have new needs that, as an entrepreneur, you'll have to accommodate. Any products designed for drivers may have to be completely reimagined, and people will have more free time to fill if they're able to move and focus on tasks during their hour (or longer) total commute time every day. Think ahead and prepare for that change.
Cost of goods ➡ Self-driving trucks will function more cheaply and efficiently than their manually driven counterparts, which means the cost and ease of transporting your goods are going to decrease. Prepare your logistics division to transition early and take advantage of these changes before your competitors do, so you can lower your prices accordingly.
Space ➡ With less need for roads and other transportation institutions, there's going to be far more space for residential and business constructions. Depending on the nature of your business, this could be a major opportunity for expansion.
Employee commutes ➡ If you encourage your employees to opt for self-driving cars, or even have autonomous company cars that enable easy carpooling, your employees will suddenly have far more time every day to do their work. They'll be simultaneously more productive and less stressed, which means your business stands to thrive.
Where we stand
So, where exactly are we with self-driving cars? Is 2017 a realistic possibility?
Google's self-driving car project is now called Waymo, and is looking to partner with auto manufacturers to get a fleet of cars on the street shuttling consumers by 2020. We may start seeing early versions, or not yet-fully autonomous cars hitting the streets before then.
Google isn't the only company on the verge of a breakthrough, however. Self-driving taxi service nuTonomy is fully active in Singapore, though ride availability is limited, and there have been some complications already with the service. Uber isn't far behind, with its goal to convert its fleet of drivers into a fleet of autonomous vehicles as soon as possible.
Uber is now testing in multiple states, with those tests supervised by engineers, so it may be a little ambitious to expect its effort to expand nationwide in 2017. In any case, both companies stand to make significant progress this year, and are only a few rounds of testing away from the next stage.
The big obstacles
So far, there have been only a handful of collisions involving self-driving cars, most of which were the fault of a human driver, and only one of them was fatal. So, what's stopping autonomous cars from rolling out?
Snow and weather ➡ Most self-driving car tests have been in California, Arizona, Florida and other areas with predictable, calm states of weather. In the American Northeast, where snow, hail and other complicated weather conditions are commonplace, autonomous cars still have many problems to solve. It's much harder to make predictions and judgments about the environment there.
Ethical dilemmas ➡ Driving choices won't always be black and white; for example, should an autonomous car kill its own driver if that action saves multiple other lives? Engineers have contemplated, but not come close to, solving these ethical dilemmas. In fact, they're hypothetically unsolvable. What we really need to solve is how self-driving cars should approach these problems, should they come up.
Legality ➡ Legal concerns have always been a main stopping point for autonomous driving technology, but recently, companies like Uber have escalated the intensity. Uber has been involved in a vicious legal battle with the state of California since its autonomous test vehicles were caught running red lights, but the complexity of new laws poses a problem everywhere. Currently, even the testing of self-driving vehicles is legal only in California, Michigan, Florida, Nevada, Arizona, North Dakota, Tennessee and the District of Columbia.
Certainty ➡ No amount of PR in the world could salvage the reputation of a company whose self-driving cars cost innocent human lives. For tech companies, being 99.9 percent certain about the success of their software isn't enough — they need to be as close to 100 percent as possible, and that means testing far beyond what any of us feel is "enough."
I think it's a bit ambitious to say that 2017 will be the year self-driving cars take over, but it's reasonable to expect massive progress throughout the year. If I had to put a date on it, I'd project that we'll see self-driving cars transforming our economy by 2020, and that means you need to start thinking now about how your business is going to adapt.
Source: Entrepreneur