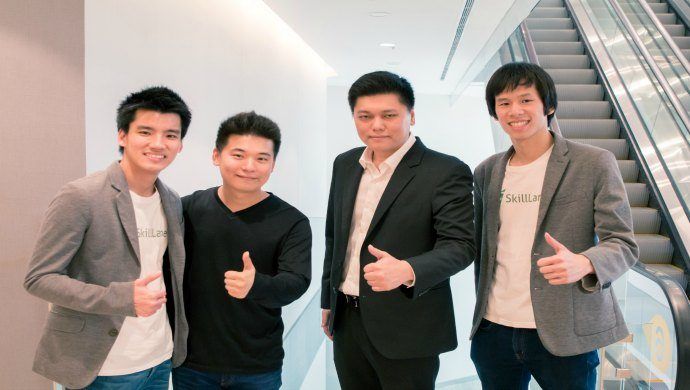 Bangkok-based edutech startup SkillLane announced that it has received an undisclosed amount of funding from the founder and CEO of Thai snack giant Tao Kae Noi, Itthipat Peeradechapan.
Tao Kae Noi Director Nutchatpong Peeradechapan has also participated in the round.
SkillLane is an online school that offers courses for young professional to develop practical skills in various fields, from photography to business management.
It has been serving individual clients, but with the new funding at hand, the startup plans to branch into B2B segment by providing online training programme for corporate clients.
"With the fast-changing global trends, companies should encourage their people to improve themselves and obtain new knowledge in order to help drive the organisations forward. Conventional offline training may no longer be adequate because of time constraints," explained SkillLane CEO Titipong Pisitwuttinan in a press statement.
"SkillLane therefore creates up-to-date online courses from which companies can conveniently choose for their employees who may learn from our lessons anytime, anywhere," he added.
The B2B programme is already soft-launched and the startup expects to fully launched it in Q2 2017.
Itthipat Peeradechapan himself cited "quality content" and "user-oriented platform" as the reasons why he believes SkillLane will "achieve high growth … in no time."
Founded in 2014, SkillLane announced a partnership with Microsoft Thailand in July 2016 to expand online course offerings for SMEs.
Claiming to have over 100,000 students taking their online courses by far, previously SkillLane has received investment from 500 TukTuks.
For 2017, apart from expanding to B2B segment, the startup also plans to increase the number of courses in their platform and increase new product line for B2C users.
Source: e27