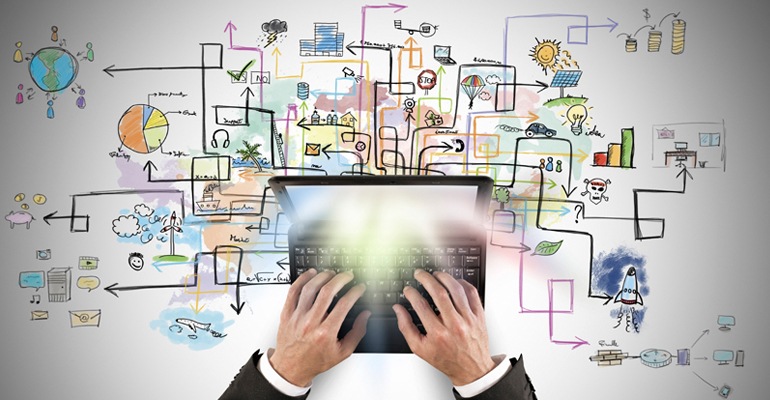 "All roads that lead to success have to pass through hard work boulevard at some point. – Eric Thomas."
An Online Entrepreneur is an individual that builds an online business with the Intent of earning an online income, while living life on their own terms. This means that they create the type of business that they want and they create their working hours and working location.
Online businesses are very different to traditional businesses. The first difference is that you don't have to own products in order to make money. You can promote external business products and services as an affiliate and make commissions. This is otherwise known as Affiliate Marketing.
An online business is also partly an automated business, which means that once you have set up the backend of your system, you don't need to be constantly trying to make money. Website links to sales pages are automated, emails are automated and social media profiles are set up. You will however be investing a lot of your time into marketing and producing quality content.
Building a successful online business is not easy. A Successful Online Entrepreneur knows that it takes a lot of Commitment and Persistence in order to succeed. You are going to have to learn the trick of the trades when it comes to earning income streams from the use of the internet. You are going to have to invest a lot of your time into learning and applying marketing strategies so that you can start to actually see money rolling into your bank account.
The good thing about becoming an Online Entrepreneur is that you don't have to invest a lot of money in the beginning to start earning. This is because there isn't the usual capital that is involved in traditional businesses such as raw materials, labour and land. Of course, the more money you invest into your online business, you are going to see a greater and faster return on the investment.
You may be thinking that becoming an Online Entrepreneur involves a lot of hard work and time to be put in. You are absolutely right. To create a successful online business is only possible if you put everything you have into it and you will do whatever it takes to achieve success.
But why is it worth it to go through all this hard work you may ask? Because of the level of Freedom and Flexibility that is possible. You can build your business around anything that inspires you. You can have the flexibility to choose your own working hours, and you can have the freedom to choose where you want to work. (This is includes anywhere in the world, as long as you bring along your laptop and have an internet connection).
To finish up, you now know that it is going to take a lot of time and effort to become a successful online entrepreneur. You now also understand that an online business differs from an offline business in that it is set up to be automated and you are able to promote and sell other business products as well as your own. And finally you understand the level of freedom and flexibility possible as an online entrepreneur.
Source: EzineArticles