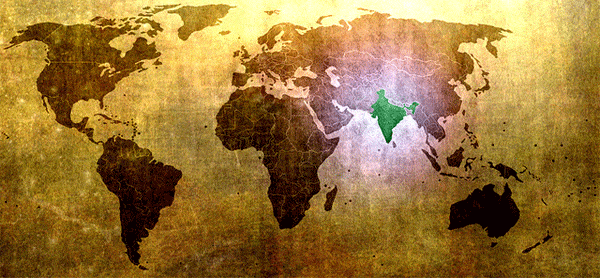 100 Open Startups is a program that began in Brazil with the support of large corporations like IBM, Accenture, and HP that wanted to engage with startups. It grew with partnerships across Latin America, the US, and Europe, as well as India, where it picked up associations with Wipro and HCL Technologies.
The program holds a series of innovation challenges, set by the corporations, to select startups for an annual event in Sao Paulo. Out of the startups shortlisted to pitch to participating corporations, 100 are ranked as the 100 Open Startups of the year.
Seven of the 150 startups pitching for the ranking in Sao Paulo today are Indian.
Interpretomics
Bangalore-based Interpretomics provides cloud-based personalized genomics at a fraction of the cost of similar services in the US. Its big data analytics range from informed pregnancy to cancer screening. The startup has raised US$1.7 million in seed funding.
KFX Labs
Bangalore-based KFX Labs has developed a range of products in industrial and home automation and security systems. The company says these have cost and performance advantages over existing products. Co-founders Nishil Koshy and Neeraj Gupta are IIT grads with hardcore tech experience. Nishil was earlier with Intel.
Ikarus
Gurgaon-based Ikarus is an AI startup helping corporations to automate repetitive tasks in their business processes, such as data entry and report generation. CEO and founder Rohit Agarwal is an IIT Delhi computer science graduate who earlier worked for Yahoo. He was also the founding team engineer at fashion ecommerce startup Limeroad.
R2 Robotronics
Gurgaon-based R2 Robotronics has developed navigation systems for commercial drones used in ecommerce, agriculture, and surveillance. The cloud-based system enables a server to fly the drone. One of the co-founders, Aman Singh, is an engineer who specialized in robotics.
Inayo
Mumbai-based Inayo uses artificial intelligence and machine learning to provide a personalized diabetes care app. It monitors a user's calorie intake, glucose levels, and activities. Based on this, it gives personalized recommendations as well as reminders for medicines and tests.
Snackexperts
India is a land of diverse savory snacks, but most of them are not the healthiest option. Chennai-based Snackexperts makes South Indian snacks with healthy ingredients and delivers them across the country.
Trizzio
Trizzio is a quiz app that rewards high performers with gift vouchers, fitness trackers, and mobile phones. It runs ads for targeted marketing and in-app purchases. Quizzing became popular in India with a TV show called Kaun Banega Crorepati? – India's version of American TV show Who Wants to Be a Millionaire?.
Source: Tech In Asia