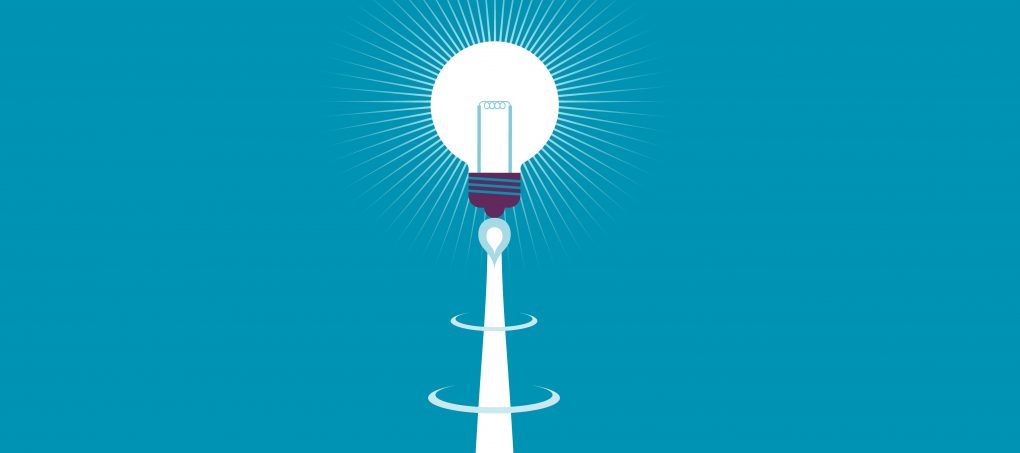 The brick-and-mortar retail industry isn't exactly thriving these days. That's hardly shocking news in a world of Amazon Prime. Why leave your living room to go shopping when you can get an item delivered to your doorstep in a day? Stores nationwide experienced lackluster sales during the 2016 holiday season, while online sales continued to rise–the latest chapter in a trend that's a decade old.
"The retail store of the past may well be dead, " noted a recent report from global accounting firm PwC.
The retail store of the future, however, is emerging–with a push from online merchants and the help of companies such as New York City tech startup Brickwork. The most public examples of the move back from the internet to the retail store include Amazon–with its checkout-less grocery store and bookstores–and eyewear vendor Warby Parker, which has opened showrooms throughout the United States and Canada.
Brickwork, on the other hand, is a company that helps established retailers meld the online with the brick-and-mortar to create a new shopping experience. It was founded in November 2013 by David Munczinski, a 2005 Harvard University graduate who spent two-and-a-half years as a marketing manager for Ralph Lauren before adjourning to the University of Pennsylvania's Wharton School for an MBA. He left early to start the company.
Brickwork's goal: Give retailers the tools to turn online traffic into physical foot traffic. The 30-employee company has signed a number of high-profile clients, including Nike, J. Crew, Bonobos, Urban Outfitters, and Kate Spade. It's raised $8 million, including $5 million of Series A funding in an October 2016 round led by Safeguard Scientifics. (Munczinski declined to offer specific financial figures.)
Retail roots
The origin story goes like this: When Munczinski was at Ralph Lauren in 2009, his boss introduced him to Ken Seiff, the entrepreneur then best known for founding online retailer Bluefly in 1998. The two men hit it off, and started meeting regularly to chat about their mutual interest in retail technology. "Over the course of a few years, [Brickwork] was one idea that we kept coming back to," Seiff recalls. Seiff went on to found a venture capital firm, Beanstalk Ventures, which launched on the same day in 2013 as Brickwork, and became Brickwork's initial investor.
Brickwork's software provides retailers with a suite of tools to implement on their websites, from store locators to appointment and event scheduling. None of these are new technologies; the company is banking on the idea that few others can provide all of them at once.
It's an approach that doesn't treat online shopping and in-store shopping as separate experiences. Munczinski talks a lot about "pre-visit experiences." That is: If you can create compelling online content around a local store–like announcements of in-store promotions, the ability to book appointments with salespeople, and identifying the music currently playing–shoppers are more likely to get up off the couch and visit in-person.
This is a relatively new strategy for a long-established industry. Munczinski says it's hard to track whether Brickwork actually has actually increased digital-to-store conversions for its clients, because no one previously tracked this statistic. Instead, he's worked to establish baselines, with the hope that the company can measure growth from there.
"The largest challenges are getting people to see a future state," Munczinski says. "Getting people to see the necessity of the pre-visit experience as a fundamental part of how they think about the customer journey. It's helpful to point to companies like Apple and Starbucks and Nike and Burberry–and show that these companies have done this, and are competitive because of this strategic focus on the pre-visit experience. But it's still early."
Industry analysts agree. "It's a complicated problem, or [retailers] would have solved it by now," says Paula Rosenblum, a managing partner at RSR Research. "What I'm hearing on the street at the moment is that many of them are in denial."
Leslie Hand, vice president at IDC Retail Insights, says her colleagues are calling 2017 the "year of reckoning" for retailers–and that the future of retail has to be a blend of digital and physical. "All stores don't go away," she says. "Because there is value in seeing, trying, and feeling, and talking to people."
It's a blend that has historically proved difficult to achieve. Munczinski isn't quite ready to claim that it's easy, but he thinks it's more doable now than ever before. "Those silos are crumbling right now inside those companies," he says. "But you still have to climb over the wall."
Source: Inc Asean