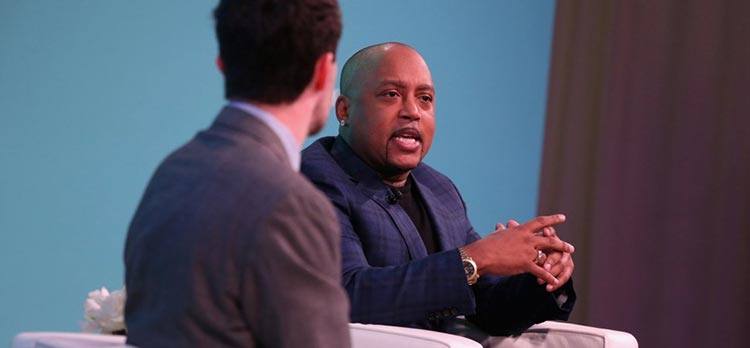 If anyone knows what it's like to start small and make it big, it's Daymond John.
As the lore goes, he started out in entrepreneurship by selling hats on the streets of New York City. The FUBU co-founder would go on to become a successful investor and Shark Tank judge. At Yahoo! Finance's All Markets Summit held on Wednesday, John looked back at his journey–and offered some key success strategies:
1. Learn from like-minded people
John's new business, Blueprint and Co., is all about like-minded people coming together from different sectors of business to share a new kind of office space. It takes a village to build a business, John said, and sharing best practices with one another will help companies understand how they can tackle distribution in a shrinking world.
2. Coding is key
"If you have experience in coding, you have a job for the next 40 years," John said, adding that tech jobs are usually left vacant for 15 months due to a lack of people to fill them. If you can invest in learning to code, sooner is better, especially with the world becoming increasingly virtual.
3. Remember these three O's
Over-provide, outsource, and out-hustle. Whether you are an employee, an intern, or starting out small, it is crucial not to be the bench warmer. John emphasized the need to establish yourself to your bosses and coworkers with your hard work.
4. Believe in the "power of broke"
"To a true entrepreneur, there's always an uncertainty," John said. In order to overcome adversities, he recommends failing fast–but small–and taking affordable steps. One big mistake entrepreneurs do, according to John, is being over-funded, which may lead to poor spending strategies.
Source: Inc Asean