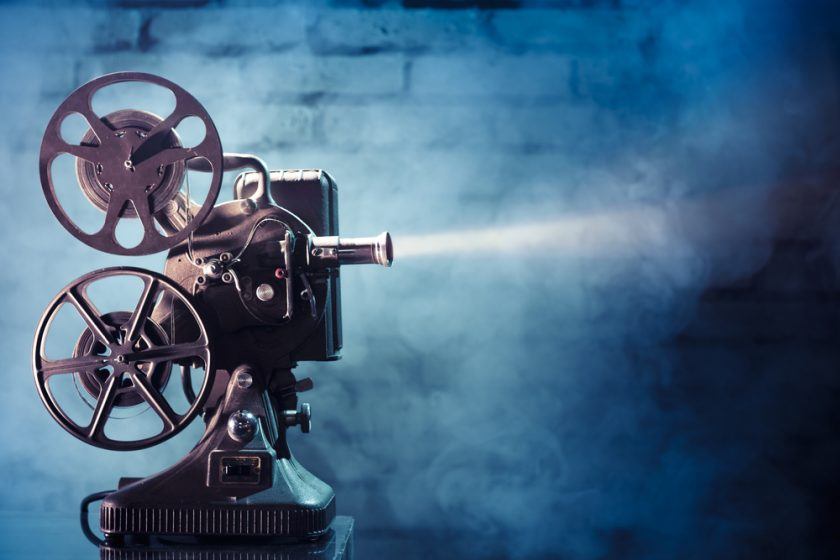 In just a few days, the Academy Awards will take place, bringing the world's attention to some of the finest films out of Hollywood shown in the past year.
Nine films are in the running for Best Picture, with themes ranging from family drama, to war, to the discovery of aliens, and on to music and theater and love and everything in between. Some are true stories; others are downright fiction.
Of the nine, we picked four which we think capture the best of the entrepreneurial spirit:
1. Hidden Figures
Hidden Figures is a true story of three black women employees from NASA – the United States' space program. In the story, set in 1961 Langley, Virginia, the three women encounter dismissive if not hostile attitudes from their colleagues who doubted their abilities. In the end, the women prove them wrong and go on to become valued members of the organization.
Start-up founders in Southeast Asia are still mostly men. In this day and age, some societies still believe that a woman's place is in the home and the "hard work" – yes, even setting up companies — is best left to the men. Some are not even able to attend school.
But there are challenges to this thinking.
A non-profit in Singapore called Female Founders has started gathering evidence on women's presence and role in entrepreneurship. It was founded by Roshni Mahtani, founder of Tickled Media, and Meri Rosich, founder and CEO of App Strategy Labs. The research will be used for policy recommendations and advocacy in the various countries in the region. There is also emphasis on encouraging women to take up STEM (science, technology, engineering, and mathematics) courses in university.
Vietnamese Thuy Thanh Truong is founder and CEO of location-based social app Tappy and mobile start-up Greengar. Often referred to as Vietnam's start-up queen, she says she looks for colleagues who have a strong foundation in computer science because they self-learn and are likely to stay for a long time.
Ultimately, it is up to women to determine how they find their place in the world. Says Ameetess Dira, regional VP for Tickled Media: "At the end of the day, we have to decide whether we want to be treated differently because we are women or treated equally because it really does not matter. What matters is that we are excellent individuals."
"If we allow ourselves to be limited, we will be limited."
2. Lion
A five-year-old boy from a poor family gets lost on a train platform in India, travels 1600 kilometers to the other end of the country, and eventually finds himself adopted by a family in Tasmania in Australia.
Saroo's adoptive parents are good people who give him the best in life but when he finished university and began a life of his own, he could no longer deny the yearning to trace where he came from.
All he has are patchy memories of the landscape near his home. With technology – Google Earth – now available, he is able to narrow down his search, superimpose his memories with the images on the map, and finally find his long-lost mother in a remote village.
We always have a yearning to go back to where we came from.
Myanmar's Htet Oo, for instance, was raised by his doctor-parents in the United Kingdom and studied economics at a university in London. What stood out from his memories, however, is the smell and taste of his mother's cooking. It was her way of keeping her ties with their home country, he says.
After his studies, Htet decided to go back to Myanmar to put up a business, Rangoon Tea House, that showcases the best of Burmese cooking. He just recently received funding from an investment company that would allow the business to expand.
"It is my dream to show the world how amazing Myanmar is," he says.
3. Arrival
This is not just another Alien movie. Arrival shows us that language and time are complex concepts. The aliens that have descended upon the earth are not bound by our linear appreciation of time, for instance. And so we are asked the question: If we knew how things would end up, would we still make the same decisions?
Carlo Valencia, who recently founded a group of mentors for Philippine start-ups, says failure is a certainty in business – especially among start-ups. The mortality rate is high and only those who are really good or are really lucky manage to graduate into something bigger, or at least survive.
But they would still try. In fact, Valencia talks about finding a way to "accelerate" failure so that one already knows the challenges and the pitfalls of the process. Entrepreneurs being entrepreneurs, they would most likely still try to turn their ideas into reality even if they knew it would be difficult, or that there is a big chance they would fail.
Founders are just wired that way.
4. Lalaland
This film has the most number of nominations: the singing and dancing and the good-looking actors and the bittersweet love story also help make it a favorite among viewers.
Underneath this, however, is a basic question asked of everybody who knows his or her passion but is afraid: How far would you go to chase your dream?
Start-up founders would have a ready answer to that: As far as it takes.
For example, Phuong Nguyen, a young wife and mother in Hanoi, Vietnam, was earning comfortably doing marketing work for a bank. She felt, however, that she was just going through the motions of life every day – her existence lacked meaning and passion. So she went to Facebook and tested whether her friends would support her idea of setting up a flower shop. They did – and overwhelmingly. Phuong had always been fond of flowers and arranging them for family and friends. She then combined that passion with business savvy and Internet know-how. She took orders online and now her business is thriving and has even expanded into a wedding and events planning outfit.
Anne Cheng, a self-described serial entrepreneur from Singapore, recalls joining coloring contests when she was a child. Statistics said 80 percent of people colored within the prescribed lines. She, on the other hand, was among those who wanted to lend color to whatever was outside the lines as well. Her professional life – employments and various start-up ventures in numerous industries – showed her propensity for disruption.
She remembers asking herself too often: "What if I screw up?" But she also remembers her constant answer: "I won't die."
Source: Inc Asean